2017 Miller Music Summer Rock Band Camps!
Miller Music is offering its 5th annual summer rock band camp program this summer. The camp will run from 9 AM to 12 PM Monday through Friday with a concert at the end of the week. We are looking for guitarists, pianists, drummers, vocalists and bass players. Some of the programs we will be having during the week are: Group ensemble, Songwriting, Recording and T-shirt making/band logo. Eric will be leading the camp along with a few special guest artists. There will also be a battle of the bands at the end of the summer showcasing each individual band.
In addition to Rock camps will also be starting up a Christian Rock Band Camp and a Jazz Group Camp this year. All groups are put together based on age, level and personality. For more information contact Eric.
Cost: $275 ($225 for siblings)
$225 ($200 for siblings) if you register before May 1. $125 deposit by June 1.
Session 1: June 26th– 30th
Session 2: July 10th–14th
Session 3: July 24th–28th
Session 4: August 7th–11th
Miller Music Battle of the Bands –August 26 –TBA
To register for the Miller Music Rock Band camps please click the pay now button below. Payment can be made for the initial deposit or full tuition. For more information contact Eric.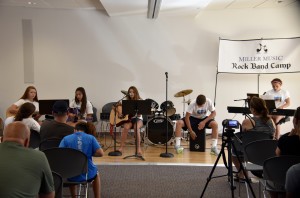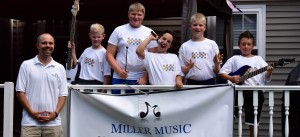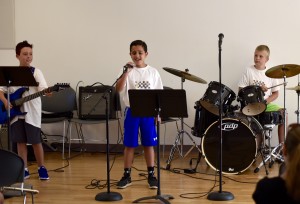 Photography by Carolyn Marshall photography