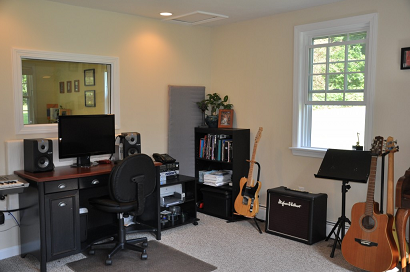 Electric and Acoustic Guitar
Piano and Keyboard
Bass
Drums
At Miller Music, we believe in creating a positive environment for students to learn in. We encourage students to play music to that they enjoy, while teaching the fundamentals of music. Lessons are available for all ages and levels and meet once a week.
Scheduling a Lesson:
We are available Monday – Thursday from 9:00am – 8:00pm,
Fridays from 9:00am – 6:30pm, and Saturdays from 9:00am-3:00pm.
We will work together to set up a lesson time that is right for you. To keep lesson times consistent, lessons are scheduled the same day and time each week.
Location:
Private lessons are held at our studio, located in Farmington, CT. (Please call or email for address and directions.)
Tuition:
1/2 hour lesson -$35 per lesson
1 hour lesson – $60 per lesson
Tuition is paid monthly and due the first lesson of each month. We accept cash, check, credit card or auto draft.
Cancellation Policy:
We request 24 hours notice for a cancellation. Students who do not give us 24 hours notice of cancellation will be charged for the lesson.
Makeup Lessons
If you can't make your lesson and give 24 hours notice you can schedule a make up online by clicking the schedule a lesson button. If a makeup lesson time is unavailable we hold a makeup class every Saturday at 3 PM.
Flexible Hours Discount
Miller Music offers a flexible hours discount to anyone who is able to have their lessons between 9 AM and 2 PM Monday through Friday. We are offering this discount because the majority of students come either after school or work and thus our schedule is very filled during this time frame. If your schedule allows you to come earlier during the day 9AM-2PM we will offer you a 10% discount on all lessons.