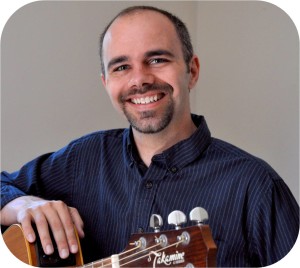 Eric Miller is the owner of Miller Music. He is an award-winning composer with 18 years experience as an accomplished musician and music educator.

Eric holds his B.M. in Film Scoring from the Berklee College of Music and has received awards such as the Parents Choice Award, and the Berklee Award for Outstanding Musicianship.
As a music educator, Eric enjoys working with students of all ages, levels and backgrounds. He creates a fun, "you can do it" environment, bringing to his teaching the highest level of support and respect for his students. Eric personally tailors each lesson to the student's needs, interests and pace, while challenging them to improve their musical abilities. Eric has also taught at the college level, teaching classes and workshops at the Hartt School of Music, Tunxis Community College and Central Connecticut State University.
As a composer, Eric has written music for over two hundred different productions, ranging from educational programs and commercials, to music for websites and multimedia. He writes and records all of the music at Miller Music Studios.
When not busy with music, Eric teaches the Alexander Technique; a method for improving performance and decreasing bodily stress and fatigue. He is certified by the American Society of the Alexander Technique and trained at the Alexander Technique School New England. He and his wife Sara Miller started Miller Alexander Technique and teach private lessons and workshops at their home studio.
For more information visit MillerAT.com
Most recently, Eric released an album called Spirit. Please click here to view it in iTunes.